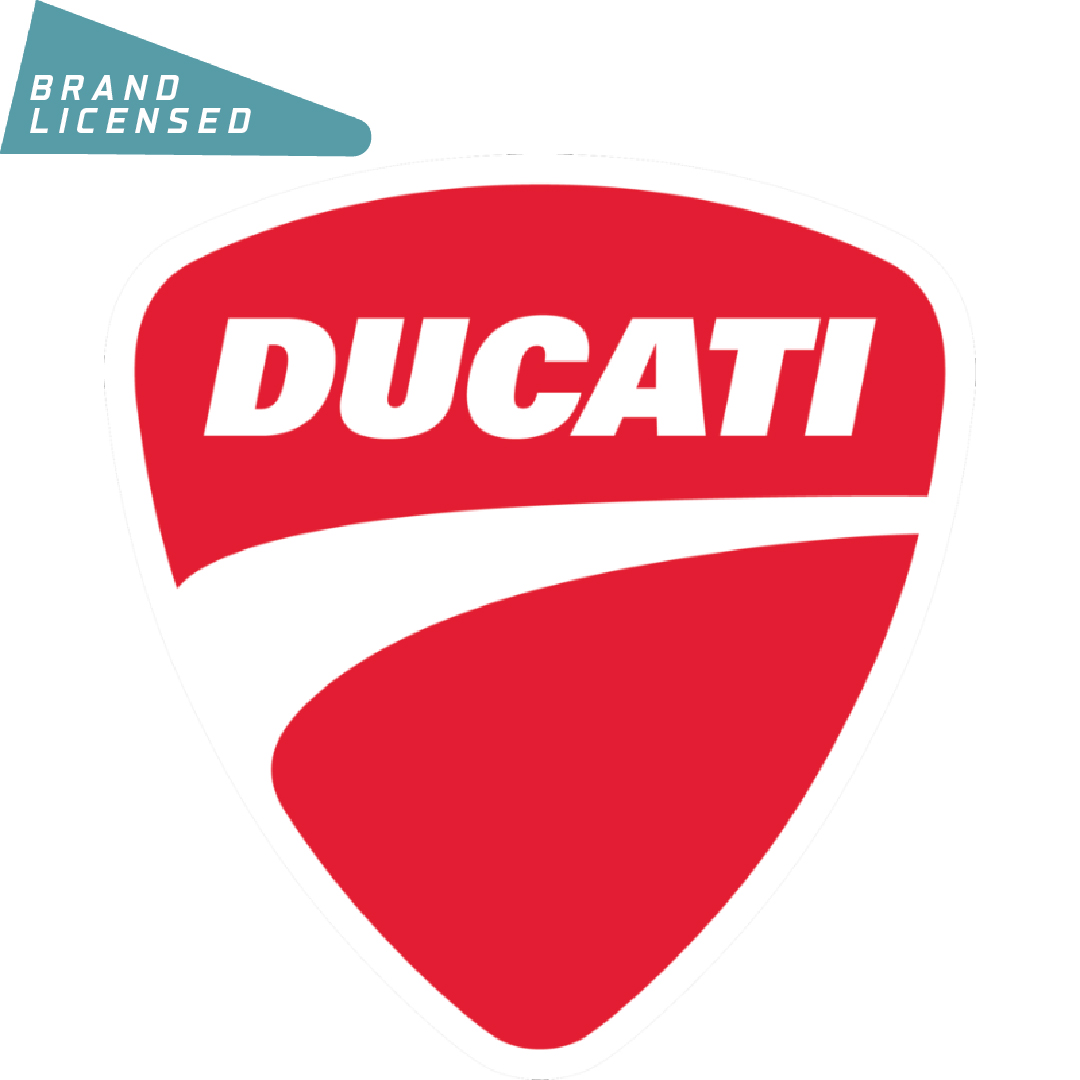 WE DESIGN, MANUFACTURE AND MARKET footwear collections for our international licensed brands.
ICONIC, ITALIAN, INTERNATIONAL
ICONIC, ITALIAN, INTERNATIONAL
A brand that needs no introduction: bearer of EXCELLENCE, TRADITION and ITALIAN INNOVATION in the world; from its origins in telecommunications, the company is today a WORLD REFERENCE IN THE MOTORCYCLE INDUSTRY.
WOULD YOU LIKE TO MARKET THIS PRODUCT? ➞
This passion does not only concern engines and competitions: FOOTWEAR and CLOTHING are an integral part of the offer, together with TECHNICAL EQUIPMENT, to live the two wheels experience with safety and comfort. Ducati design and research take care of casual and leisure-ready collections.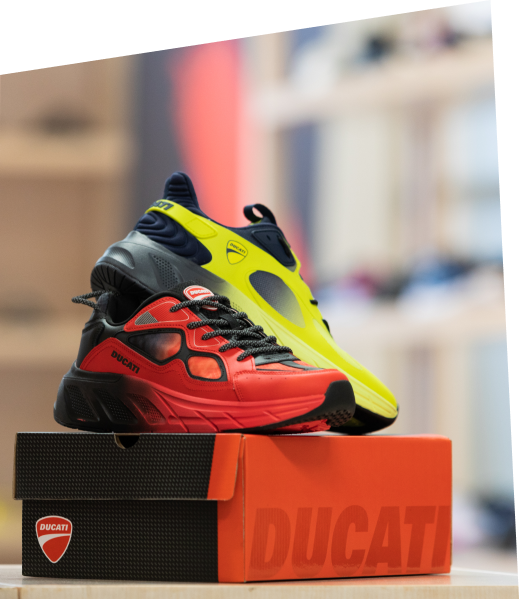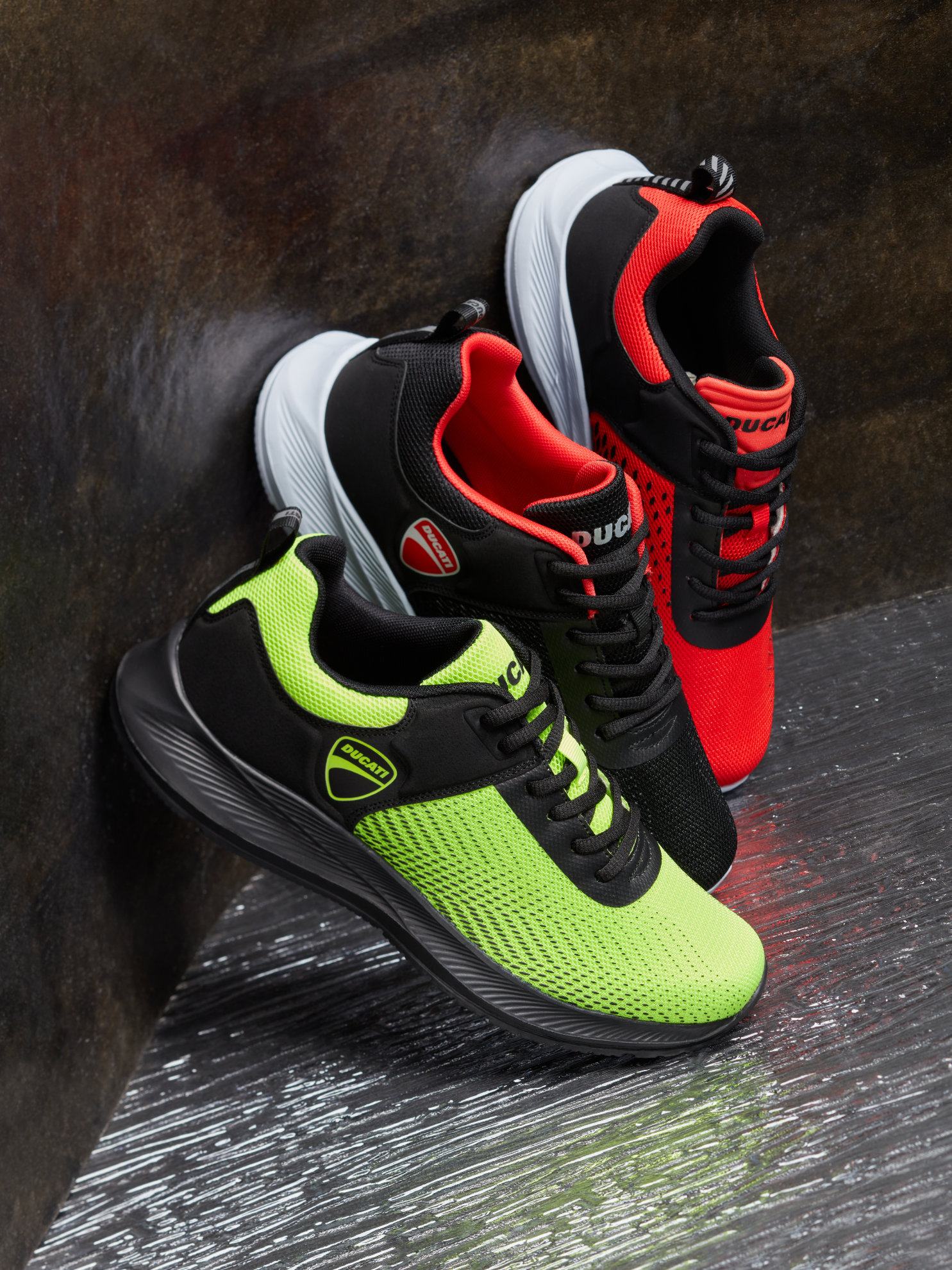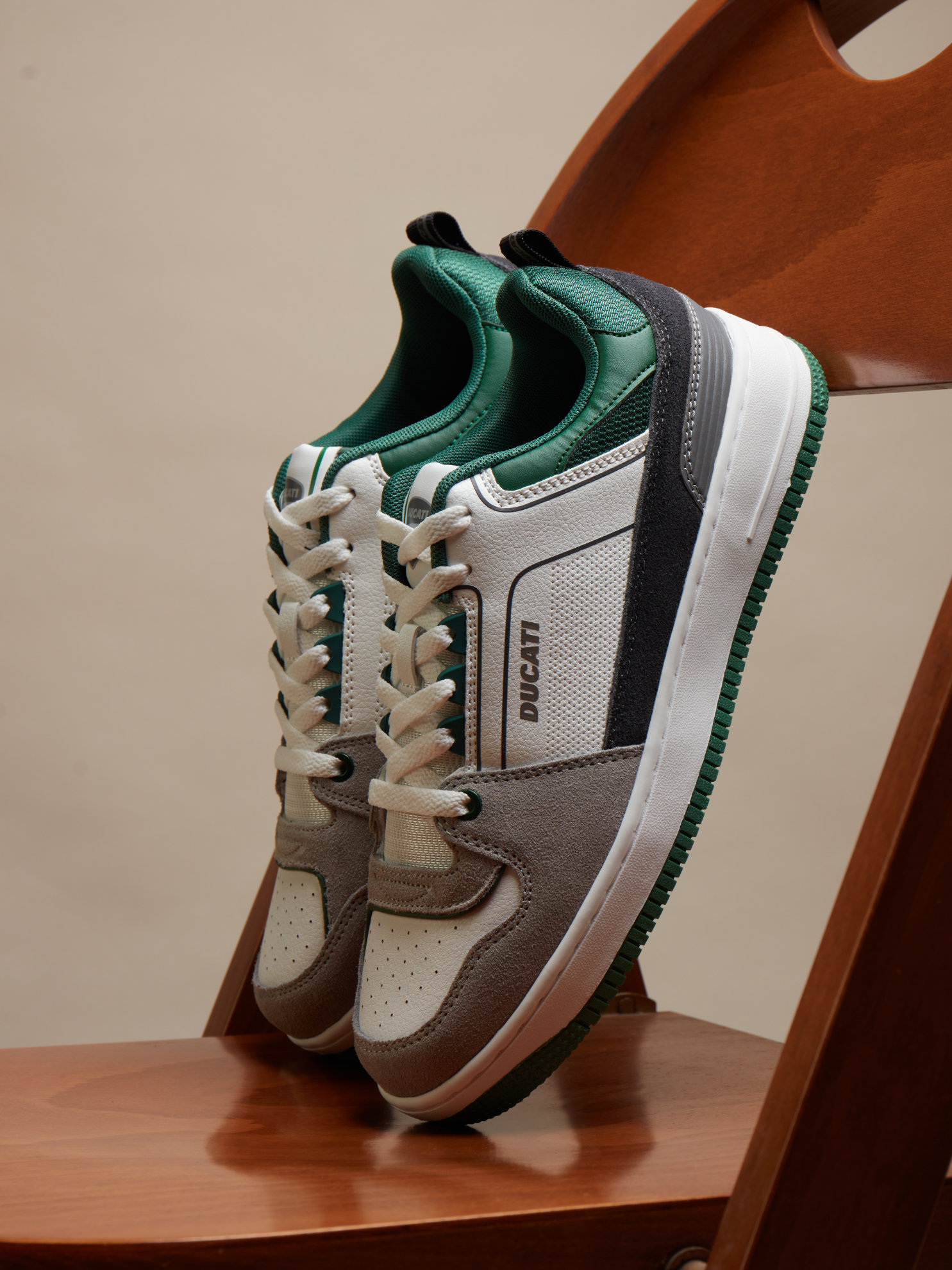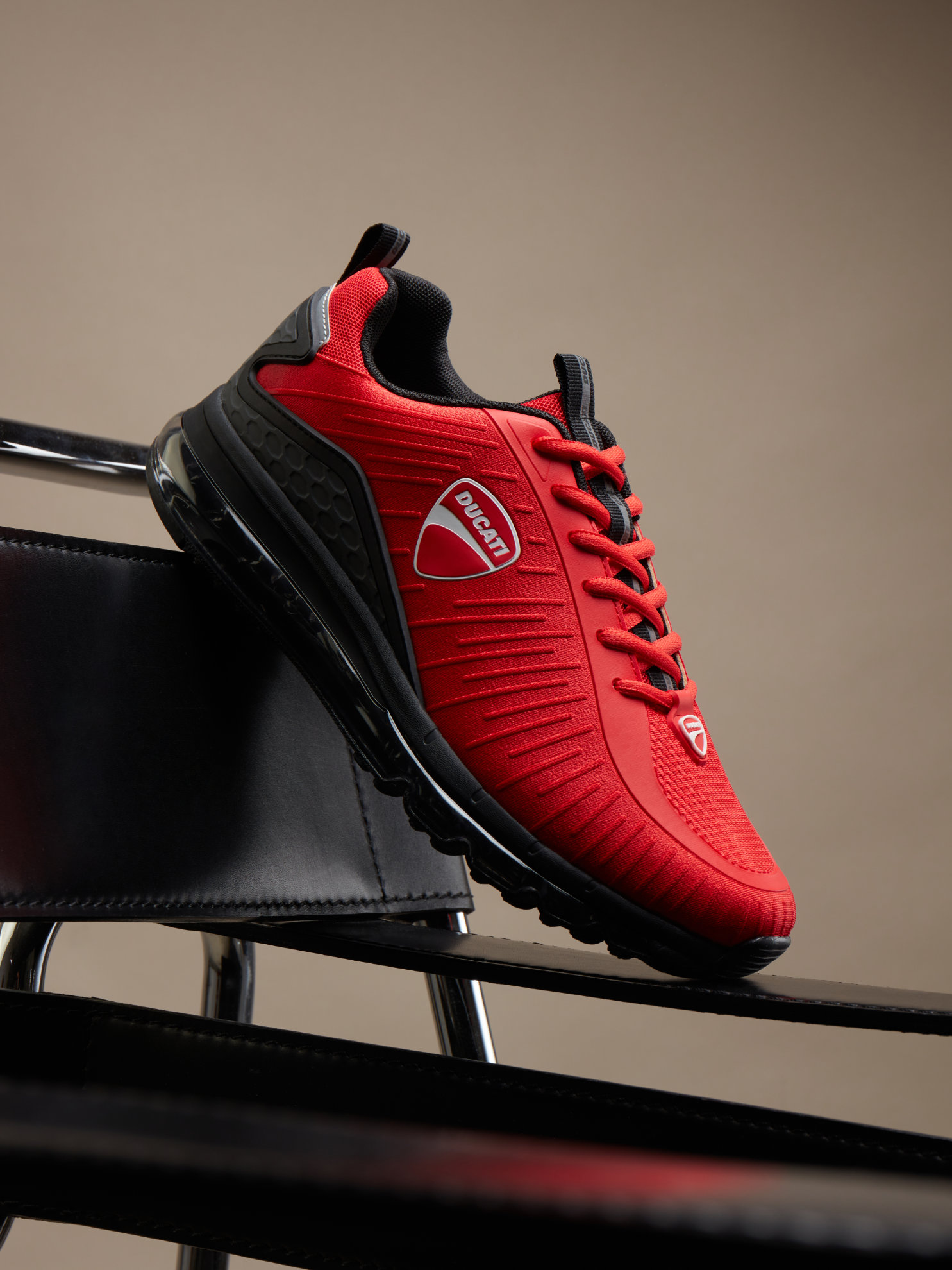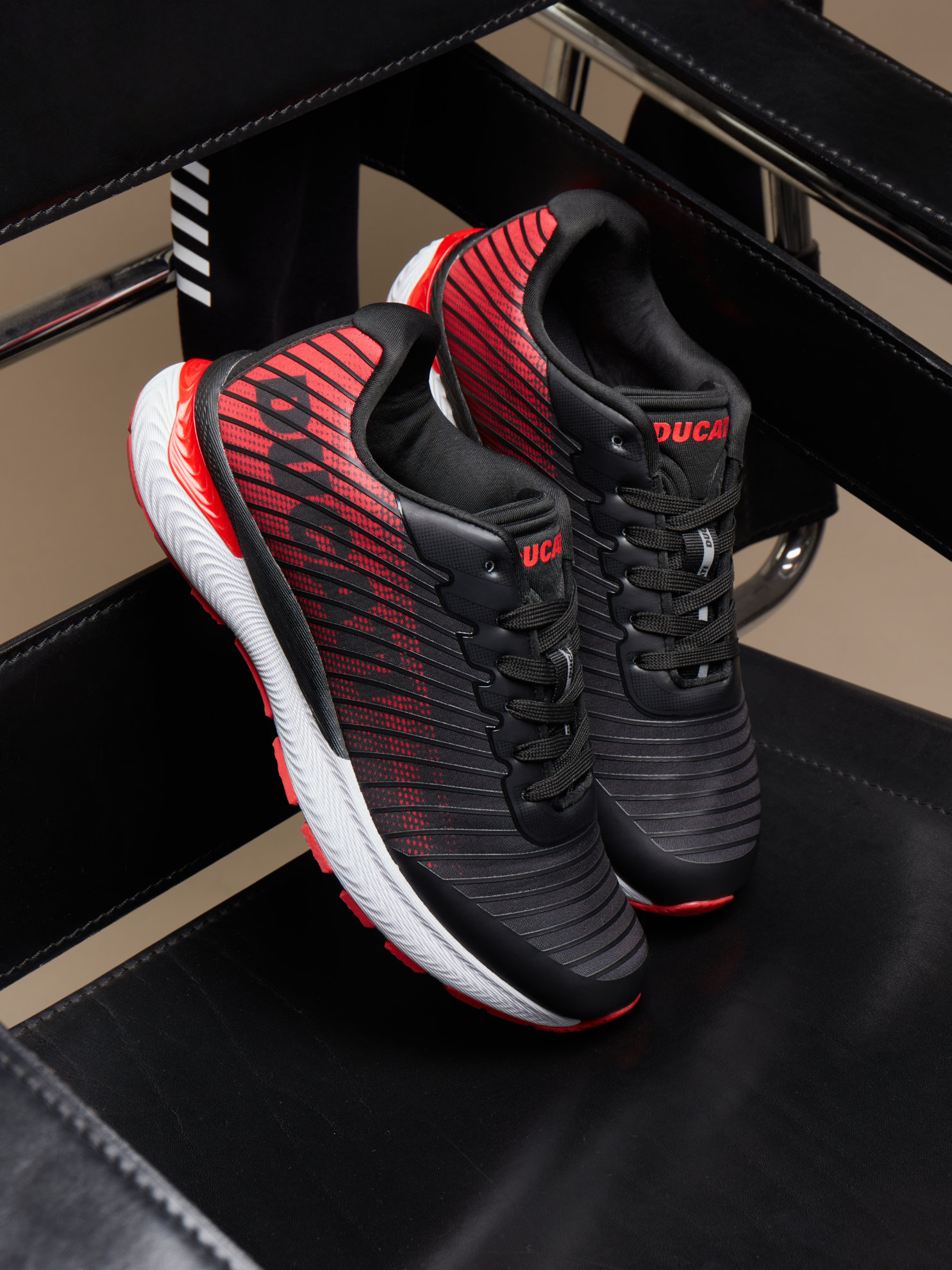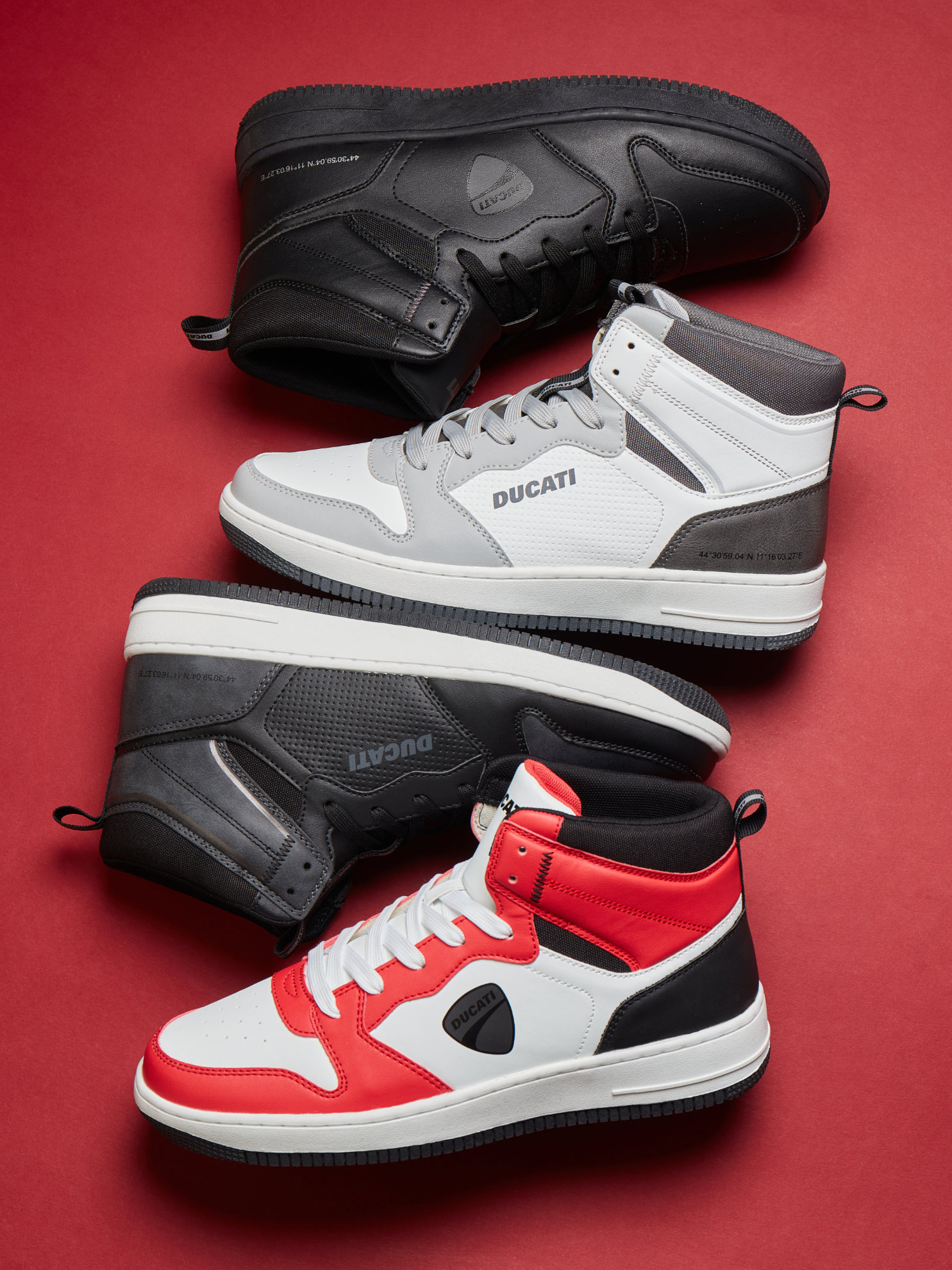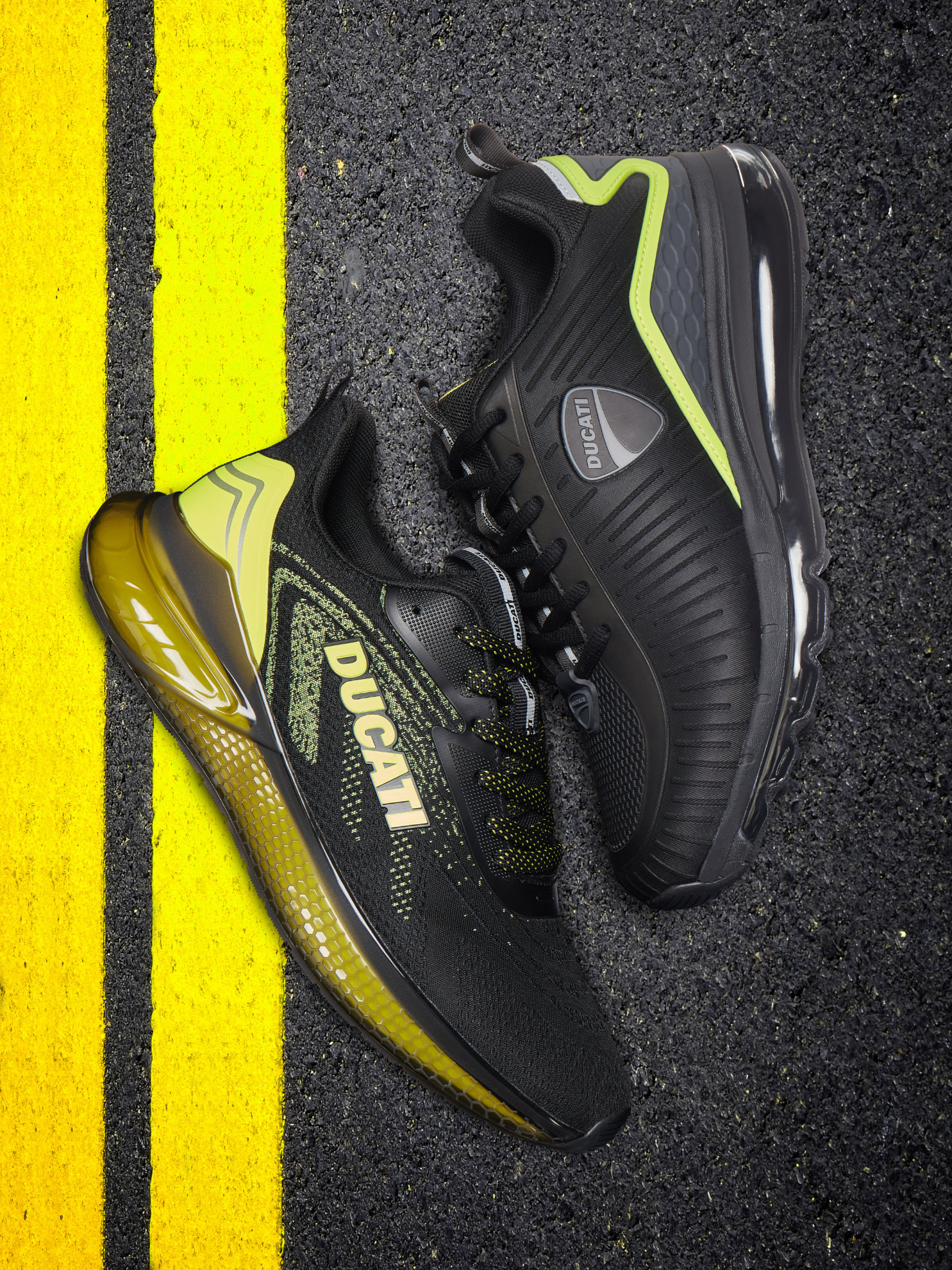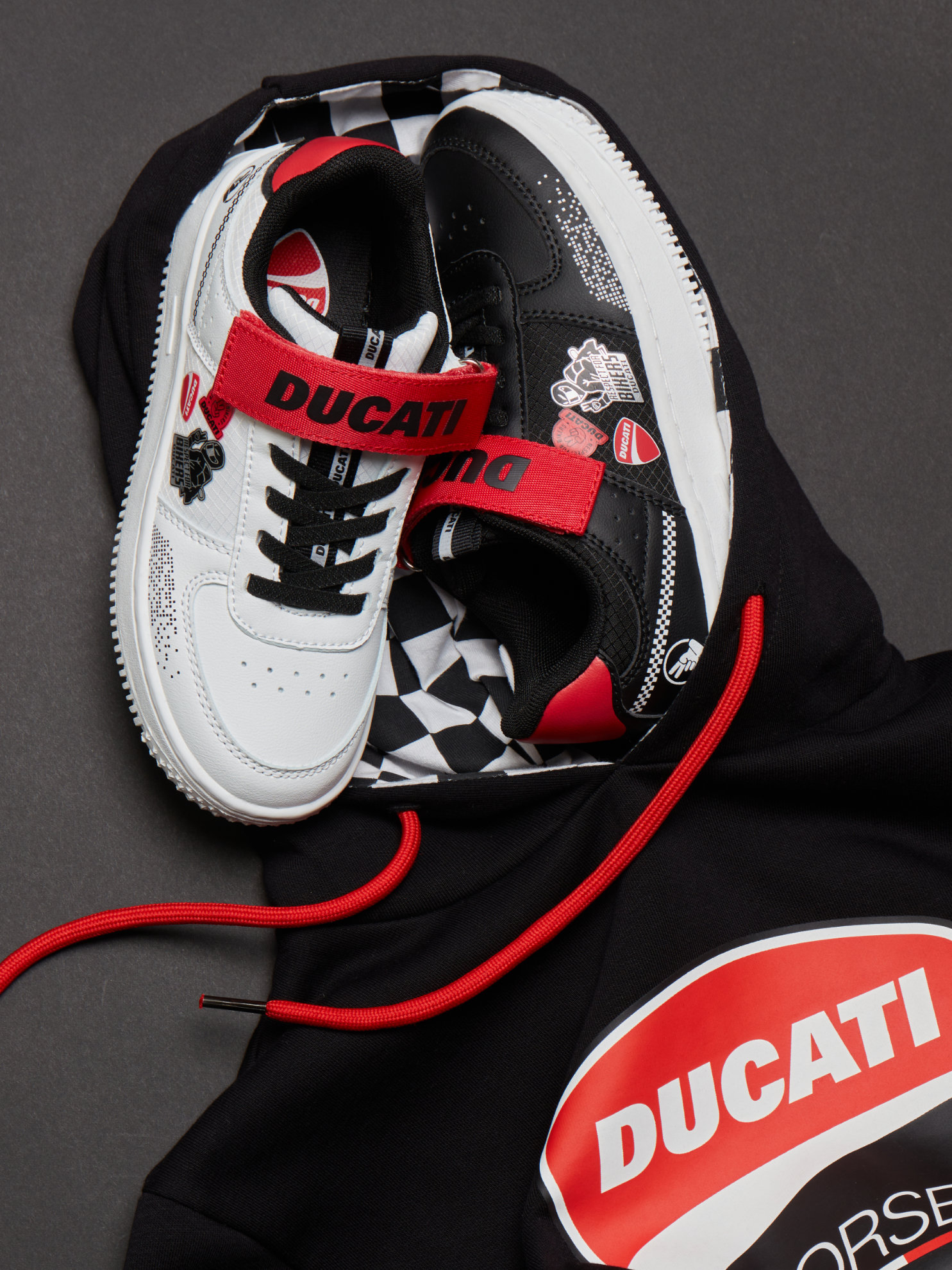 CONTACT US FOR MORE INFORMATION